I've been partially, but not completely, black-boxing the development of the TableMaster GUI.
Here's what it looks like right now: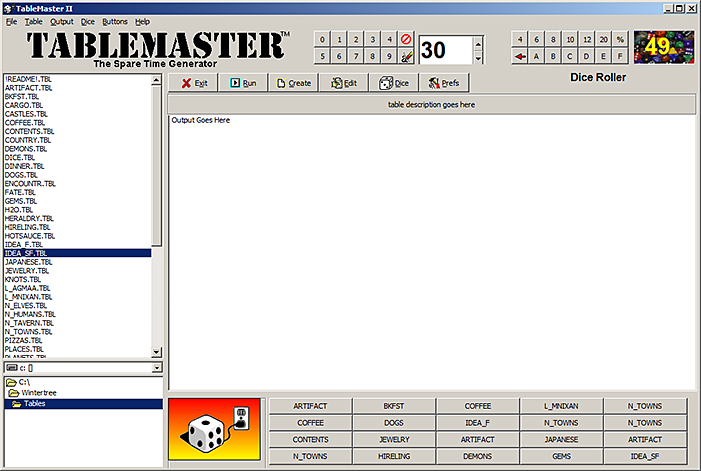 Some things never change. There was one thing I'm doing that I couldn't figure out a really elegant way to do; the only solution seemed to be brute force and awkwardness. So I broke down and looked at my old code to see how I'd done it back then. Yeah. Same way.